Hours of Operation
Our normal operating hours are:
From 19:00 through to 07:00 week days (Monday to Thursday)
24 hours at weekends (19:00 on Friday to 07:00 Monday)
24 hours per day on bank holidays
To use our service call the duty co-ordinator on 0300 800 1907

We choose to use specially adapted motorcycles to give us the maximum flexibility and the best response time, however there are times when it would be unsafe to operate a motorcycle e.g. in thick fog, during snow storms, or other extremes of weather.    Our volunteers will revert to their own cars if a viable option, but we ask for your understanding if we are unable to operate for rider safety reasons.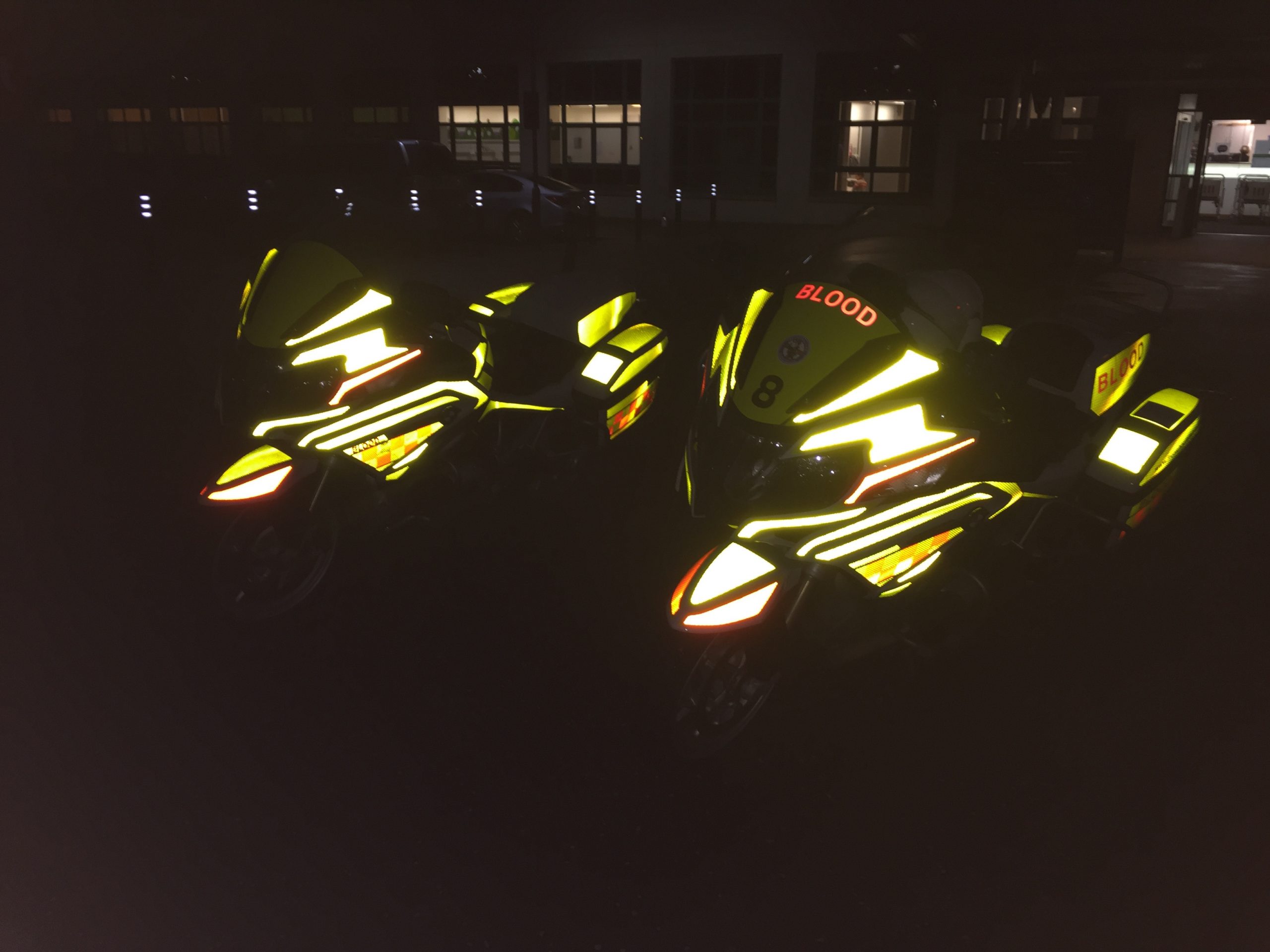 Call Categories
When a hospital or clinic calls Freewheelers EVS to request our help, the on-duty co-ordinator 
will log all details including a contact name, precise pickup and delivery locations, and contents. The co-ordinator will also discuss the urgency of the delivery and agree with the caller to assign one of three categories: 
Non Urgent:

 Deliveries that must be made before 7:00am the next morning. These deliveries will be completed but will take a lower priority if an urgent or emergency call is received.

Urgent:

Deliveries will be made within the next 2-3 hours,  or as soon as possible if a more urgent delivery timescale is agreed.

Emergency:

 Deliveries that involve a risk to a patient's life. These are the highest priority. Please select this category only when justified and appropriate. Please note: A senior medical member of staff will be asked by our coordinator to authorise the call is life threatening.