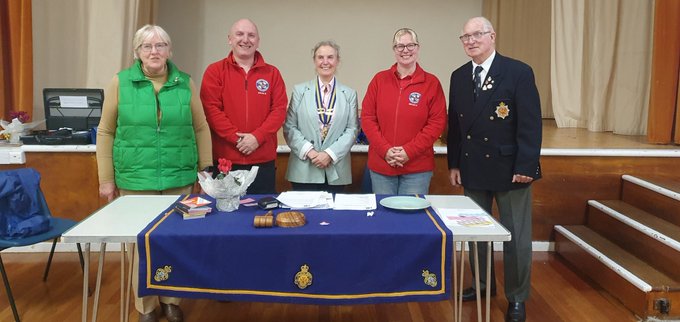 Banwell Poppy Legion talk
Thank you so much to all at Banwell @PoppyLegion  for welcoming our volunteers Megan & Steve to give an update you on how your donations are being used by Freewheelers and to receive another donation and of course amazing sandwiches and CAKE !!!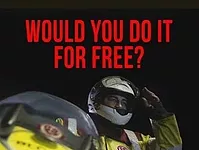 The 2nd Friday of  August each year is the annual national recognition day for all the blood bike groups up and down the country who provide their time and services free to their local communities to ensure we are there when you need our life saving service. Checkout facebook, twitter and LinkedIn posts using #bloodbikeday.  A BIG thank you to our band of volunteers whether riding, taking the calls from hospitals to co-ordinate the riders, and of course our fundraisers and supporters who ensure we can run 365 nights of the year.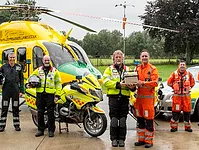 Since August 2015 Freewheelers EVS have been working with both the Great Western Air Ambulance Charity and Wiltshire Air Ambulance for whom  Freewheelers EVS deliver  blood & plasma products every night, returning any unused products to the Southmead Hospital blood bank, 365 days a year. The additional cost is provided free of charge to the Air Ambulances and the NHS and ensures the critical care teams have blood on board.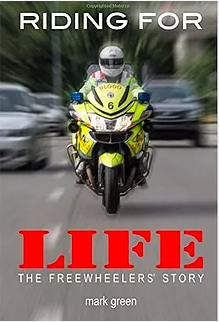 International Volunteer Day
Celebrating our brilliant volunteers December 5th each year recognises volunteers around the world, this year has certainly seen our Freewheelers volunteers commitment, compassion and willingness to do whatever they can to help our charity through all that Covid has thrown at it and still deliver our service and much more to the communities we serve around Bristol, Bath and Taunton. An extra shout out as well to all our supporters who volunteer by doing collections in their shops or member groups they are part of, plus the children who have taken time to draw pictures of our bikes and rainbows, or our local poet Cathy all of whom keep us smiling throughout the year. Thankyou.