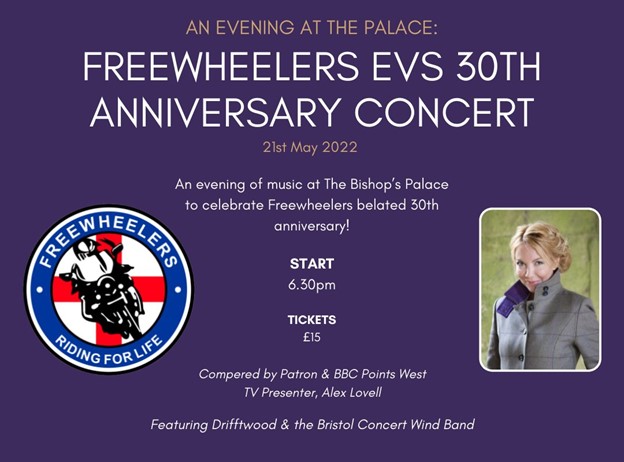 Celebrate our 30th Anniversary
Bishops Palace in Wells Somerset are kindly hosting an evening of music in it's grounds to help us celebrate our delayed 30th Anniversary  (2020).  Bring along family and friends plus your picnic baskets, blankets and chairs of course to enjoy an outdoor evening event. Our Patron Alex Lovell will be there to compere the event and we have 2 bands kindly giving their services for the evening.
Tickets are just £15 each via the following link -> https://bishopspalace.org.uk/event/freewheelers-anniversary-concert/      Look forward to seeing you there on 21st May 2022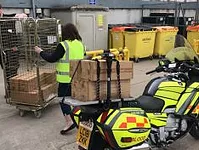 Its not just blood we transport!
Freewheelers asked to take 800 gowns for front line staff at the Royal United Hospital Bath from Great Western Hospital Swindon
The 'order' was so large a car was despatched following the initial run with a bike.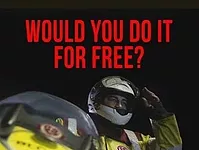 Friday August 14th is the annual national recognition day for all the blood bike groups up and down the country who provide their time and services free to their local communities to ensure we are there when you need our life saving service. Checkout facebook, twitter and LinkedIn posts using #bloodbikeday A BIG thank you to our band of volunteers whether riding, taking the calls from hospitals to co-ordinate the riders, and of course our fundraisers and supporters who ensure we can run 365 nights of the year. The Theme this year is #RisingToTheChallenge volunteers have been doing in leaps and bounds to support the Covid19 pandemic.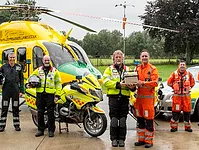 In August 2015 Freewheelers EVS started working with both the Great Western Air Ambulance and the Wiltshire Air Ambulance Freewheelers EVS delivers fresh whole bloods to both organisations every night, returning any unused bloods to the Southmead Hospital blood bank, 365 days a year. The additional cost is provided free of charge to the Air Ambulances and the NHS.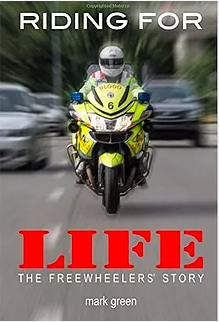 International Volunteer Day
Celebrating our brilliant volunteers December 5th each year recognises volunteers around the world, this year has certainly seen our Freewheelers volunteers commitment, compassion and willingness to do whatever they can to help our charity through all that Covid has thrown at it and still deliver our service and much more to the communities we serve around Bristol, Bath and Taunton. An extra shout out as well to all our supporters who volunteer by doing collections in their shops or member groups they are part of, plus the children who have taken time to draw pictures of our bikes and rainbows, or our local poet Cathy all of whom keep us smiling throughout the year. Thankyou.