Freewheeler Motorcycle User Guides
Please do not hesitate to contact the Bike Maintenance team if you have any questions
Email: BMO@freewheelers.org.uk
Or use the ISSUES Slack channel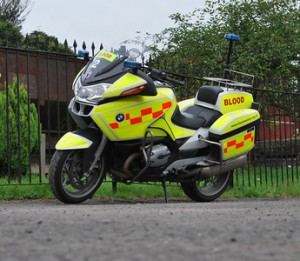 BMW R1200RT User Guide
The following videos explain the operating procedures for the BMW 1200RT motorcycles
1. Video on the use of the Bike
Click this link to view the YouTube User Guide video for the BMW (16 minutes duration)
2. Braking System
The new bikes are equipped with partially integrated brakes. Both front
and rear brakes are applied when the handbrake lever is pulled. The
footbrake lever acts only as a rear brake.
When actively intervening in the braking process, BMW Motorrad
integral ABS adapts braking force distribution between front and rear
brakes to suit the load on the motorcycle ABS.
Severe braking can cause the rear wheel to lift off the ground. When
you break bear in mind that ABS control cannot always be relied on to
prevent the real wheel from lifting clear off the ground.
3. Tyre Pressures
The required pressures for the BMW R1200RT are: Front 36 psi, Rear 42 psi